"The lift controller expert"
"Mik-el Elektronik" was established in Istanbul in 1988 as the first microprocessor based lift controller designer and manufacturer in Turkey.
Developing state-of-the-art solutions together with its business partners and customers, who have been closely cooperating with Mik-el for years, Mik-el has become a well-known company not only in Turkey, but also in many other international markets. Today Mik-el supplies her products to satisfied customers in various countries in Europe, Asia, Africa and South America.
A team of around 70 members designs, develops and produces to offer reliable products and services to satisfy her customers. Experienced engineers and well trained technicians are responsible of R&D, design, production and after sale support activities.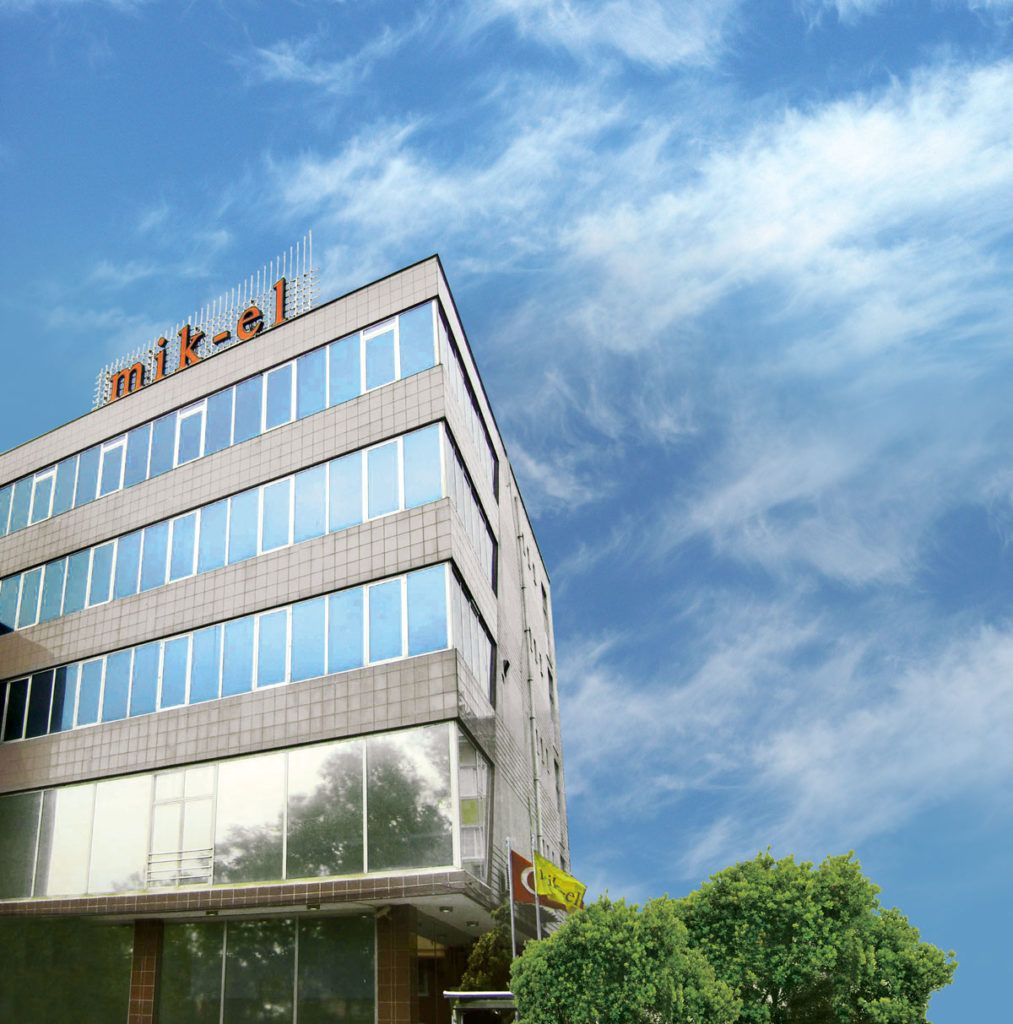 1988
First microprocessor based lift controllers designed and manufactured in Turkey by Mik-el
1999
Mikronik family with the members EK, KO, YS, KX, EX, FX, MX and BX developed to meet the requirements of various markets and
lift types
2000
Mikonet, the first lift controller with CAN-Bus in Turkey for serial data communication between the machine room, the car
and the floors
2003
Mikronik ZX, the first lift controller carrying the CE mark in Turkey, being certified to comply with the European Lift Standard EN81-1/-2
2007
Mikronik SM simplified the connections to the car with serial communication via CAN-Bus
2008
Mikronik S-Hi provides serial communication with car and floors via CAN-Bus, for lifts with higher number of stops
2010
Mikronik SX (Classic), replacing the Mikronik SM by offering increased functionality at more competitive price level
2012
MD-2012, lift inverter with user friendly menu and lift specific features enabled easier adjustment for high level of travel comfort
2014
Mikronik SX Plus providing easy plug'n'play connections to LOPs and COP via CAN-Bus
Smart solutions for COPs and LOPs were introduced to simplify the lift wiring and provide compatibility with EN 81-70 (standard for lifts for handicapped passengers). These are smart PCBs or embedded software to be installed in COPs and LOPs which increase their functionality and add easy plug-in connection ability.
2015
MD-STO, the first lift inverter with safe-torque-off feature in Turkey providing silent lift operation and cost reduction by eliminating contactors
2017
SX ULTRA, lift controller complying with the new lift standard EN 81-20/-50 and capable of operating at high-rise and high-speed lifts
2018
SX ULTRA & MD-STO Integrated, first combined controller & driver with safe-torque-off feature in Turkey offering easy set-up and silent, contactorless operation
2019
U-STO, integrated lift controller and driver with safe-torque-off feature offering easy set-up, silent operation and cost reduction
MP-20, Magnetic Sensor without moving mechanical parts provides easy adjustment for  accurate leveling and door zone detection.